E-mail newsletters with samples are more engaging and lead to more sales than emails without samples. Bookshops can up their email game, boost reader engagement and increase sales by including digital book samples in email newsletter.
The Jellybooks DISCOVERY platform provides a free and easy way for bookshops to integrate online book samples and excerpts into email newsletters.
Integrating Online Book Samples into Emails
Online book samples can be included as:
plain text links such as "read an excerpt here"
as buttons such as "read sample", "peek inside", or "view excerpt" buttons
as linked images with a sample opening when the reader clicks on the image
Example 1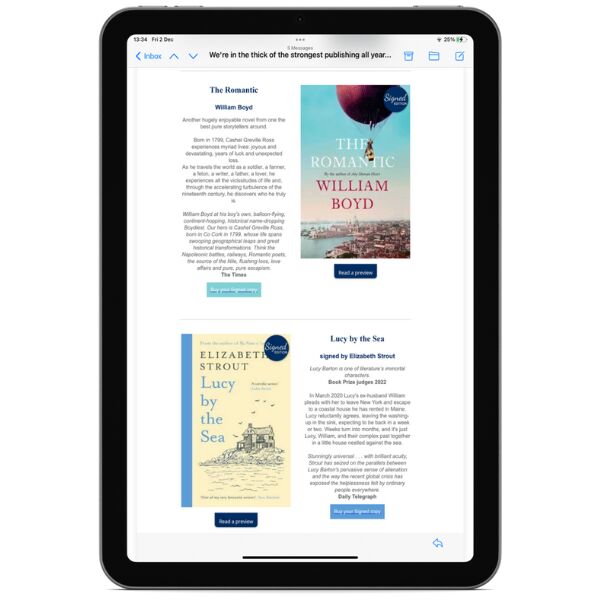 Example 2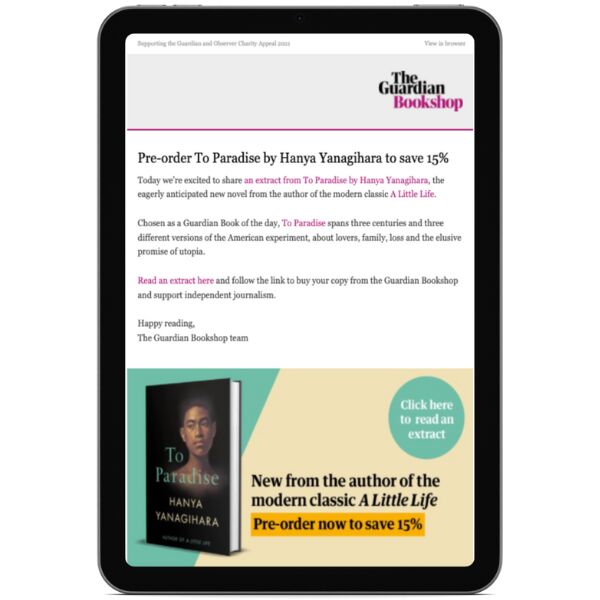 Buy Links Inside and Along Online Samples
Samples used in email newsletters typically contain a buy button at the end of the sample and in the navigation menu. These can be configured by the bookshop to contain UTM codes specific to the email campaign.
However, there is no need to drop buy buttons from the email newsletter. The best reader engagement results are achieved by using both book samples and book buy links in the same emails newsletter.
Retrieving Online Sample Links
Bookshops can retrieve sample links by visiting the EXPRESS sample page (no registration required).
Registration offers bookshops the additional advantage of personalising the sample links with bookshop information and buy links inserted by the bookshop (the default is for book samples to have no buy links).
Additional information for bookshops: